Shadow Work!?
Why is Shadow work healing?
---
A song for the background, enjoy the reading.
When you mend something, you fix it or make it better. … But as the song goes, "How can you mend a broken heart?" … synonyms: darn, patch. vocabulary.com
Darning is basically small-scale weaving. It isn't difficult but like anything else, it takes practice but is incredibly satisfying – Celia Pym  
Like with the body, mind, and heart mending internal holes engraved by diversified vicissitudes of life isn't difficult, it takes practice but is incredibly satisfying, healing, and rewarding. Restores Hope.
My anguish and shared disbelief at what we are doing to one another on this planet are way beyond words.
"May all those in pain and distress
be blessed with some love in their hearts.
May all those not… be blessed to share your light, with those in need"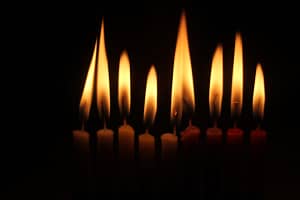 ---
Why is peace for all impossible, yet fighting is all we do? Why is it that fighting turned mandatory yet peace is never an option? Should it not be the reverse?
The system turned into twisted laws,
justice serves perpetrators and
victims are just collateral damage.
---
For example, There isn't and never will be a consensus that's ok to send a breadwinner, the sole provider of an already struggling to survive family as is, to war to die just like a statistic or another number in political gangsterism. Barbaric yes, but real too, it's happening as we speak. How about families and children being killed, just up the road? the brother, sister, mother, father, broken to pieces, in agony ripped apart, scarred for life. To say that holding the shield against the diabolical actions of our brothers and sisters has become unbearably 'hard' 'is an understatement, to say the least, in fact, it's bursting through the already broken stitches.
These ripped apart, traumatized broken hearts need to be mended, darned regardless of how relevant each personal story goes, as relevant as each is in its own right, still…no matter what, we may want to do some mending of our own- at a personal level, and it has become urgent.
—- ♥ —-
What is shadow work?
It is more an explanation than a definition, it is work that anyone can do on their own. Shadow work is done on the unconscious mind to uncover the parts of ourselves that we repress and hide from ourselves. This can include trauma or parts of our personality that we subconsciously consider undesirable.
Life never stops moving. Every stage of our lives pushes us to adapt and grow. Very often we stagnate because we can't really go back to our old selves. We perhaps retain some aspects of the old self but have to acknowledge that we're not the same person anymore. 
—- ♥ —-
The traumatic experiences we go through shift us from who we used to be to who we become when not, we experience stagnation that stalls spiritual growth, and mental and emotional wellbeing. When we hang on to the pain, avoid grief, and suppress the hurtful emotions we lose focus. We live in denial, which manifests all possible negative, toxic forms of dis-ease such as serious mental illnesses, serious anger, deep sadness, lack of motivation, and chronic illnesses in the physical body to only mention a few,  which inevitably affect all aspects of an individual's life that lives in all sorts of FEAR!
Khalil Gibran on Fear
It is said that before entering the sea
a river trembles with fear.
She looks back at the path she has traveled,
from the peaks of the mountains,
the long winding road crossing forests and villages.
And in front of her,
she sees an ocean so vast,
that to enter
there seems nothing more than to disappear forever.
But there is no other way.
The river can not go back.
Nobody can go back.
To go back is impossible in existence.
The river needs to take the risk
of entering the ocean
because only then will fear disappear,
because that's where the river will know
it's not about disappearing into the ocean,
but of becoming the ocean.
Let's be honest, the wounded outnumber the not wounded at all, by far. Healing is a blessing we have, to create hope for humanity. Perhaps who knows even salvation, if we heal one at a time.
When we heal ourselves, we heal not only a little bit of the universe but those around us, and those around them too. The legacy to end the vicious generational cycle is a value and a purpose worth embracing.
Shadow Work for a Peaceful HEART and Peace of mind
---
8 Benefits of Shadow Work & 10 Prompts to Help You Start Your Practice By Krista – Last Updated: April 1, 2022
---
Why Is It Called Shadow Work?
Your shadow self is the dark side you don't show to other people. Shadow work is learning to forgive and work through your shadow self.
If you're familiar with the work of Swiss psychologist Carl Jung, you may have heard this term before. He suggests that we all have the archetypes of the shadow self, the self, the Anima/Animus, and the persona. He actually considered these universal symbols that we all have, no matter where you come from or who you are.
In many ways, the shadow self is often compared to Freud's Id. Freud suggested that we're comprised of the Ego, the Superego, and the Id. The Id is the part of us that holds our primitive desires and repressed memories, again, similar to the shadow self.
… the process will bring up many emotions. It can be difficult for many people. Seek the help of a licensed therapist to assist you with this journey if you feel it would be helpful for you.
The goal of shadow work journaling is to learn about and forgive yourself for the parts of yourself you find unsavory. This can help you achieve a happier, healthier, and more accepting mindset. When the shadow remains untouched, we operate by its rules. Freeing ourselves from its hold can open up a whole new world to us.
What are the 8 Benefits of Shadow Work?
Before we offer a few prompts to help guide your practice, let's take a closer and brief look at the benefits of shadow work. How can it help you and your life?
1. It can help you feel more whole.
You'll likely feel free, and once you acknowledge the shadow part of you, you can stop thinking of yourself in parts.
2. It can help you gain more confidence and improve your self-esteem.
Addressing your trauma and the parts of yourself you don't like can help you become more confident. You will feel unstoppable when you show up as yourself authentically. Once you heal the parts of yourself you don't like, your self-esteem will improve, and you'll be able to offer so much more of yourself to the world.
3. It can help you have better relationships with others.
When your self-awareness improves, you can begin to trust yourself again. When you begin to love yourself, you can remove projections and have more patience with people in your life. In turn, you'll form stronger bonds with others.
4. You may be able to heal your generational trauma.
Shadow work starts with your childhood trauma. Many of us who have suffered severe trauma as children have done so as part of a cycle. Your parents may have similar traumas and have gotten caught in the cycle.
As you heal, you're healing the trauma for the generations before you so you can do better for the generations to come. 
5. It can help strengthen your intuition.
When you repress many issues, working through them can help strengthen your intuition to know yourself deeper.
6. It can help you be more creative.
When you are operating under the control of your shadow, it doesn't just impact the parts of you that you feel are negative. It can stop you from being wonderfully creative and expressing yourself in ways that can offer value to others.
7. It can improve your self-actualization.
If you're on a self-growth journey in general, you can become the best version of yourself once you work through these parts of yourself.
8. It can improve your overall wellness.
We know mental health is an essential part of overall wellbeing. When you stop repressing your shadow, you can heal yourself from many things like unhealthy relationships or anxiety. Shadow work journaling can help find the root cause of many issues.
Source: 8 Benefits of Shadow Work & 10 Prompts to Help You Start Your Practice By Krista 
---
It is a lifestyle, not a 3-day challenge
It is my opinion that there is no particular method or formula for healing. Each one of us is its own healer
The choice is personal, above I stress one of many of those tools that can be used for self-healing, and personal transformation, if we are willing to do the work, the sky is the limit to our potential. Your potential runs side-line to your desires. I believe you have nothing to lose but all to gain.
The book Four Agreements is a great start! see what's all about in this super well-written Free
Best Four Agreements book review or if you prefer to listen to it instead, here is the  audio version of the full book
What is the 'shadow' self, according to psychology?
8 Benefits of Shadow Work & 10 Prompts to Help You Start Your Practice By Krista a link certainly worth visiting with so much to offer!
Stay blessed, Stay put, in love, for love, with love & Sparkles for your amazingness!!
Shopping @ Spiritual Bazaar Stalls
My favorite site to date to go deeper into Shadow work is with no shadow of a doubt:
Shadow Work: 13 Dark Archetypes (& Free Test) – LonerWolf (please explore it)
Alternative Healing modalities