Turn your Thoughts into a Source of Love
Drift towards Love,
 Your thoughts are a Source of Love because love is endless…
Each small step towards awareness, mindfulness and healing in the Love energy arena that links and nurtures the well-being of the Body, Mind & Spirit, its interrelationship and connectedness, is a fascinating topic for me. How Love does it? Let's figure this one out together along the way. Meanwhile, remember to share with us your view on the topic ¦)
---
♥
Love is the link, that connects and drives Body Mind Spirit abundantly, and successfully, be it collectively or individually 
Love is the source of our divinity
Authenticity is the step ahead of Self-commitment to 'truth'
IF you feel unheard … I can hear you now
♥
---
Turn your thoughts into a Love Source is familiarizing yourself with Self-love
When we're acquainted with self-love, we experience a sense of fulfillment. We do not feel isolated when alone and therefore experience emotional and spiritual abundance, connection, radiate love, and feel loved and appreciated in return.
          " Solitude is a guilty pleasure of over-indulging treasured times"
When we're NOT familiar with self-love

We build on an illusionary foundation. Our emotional infrastructure is shaky, needy, and lonely. We reside in a sandcastle, on a verge of falling apart any time – all the time; we look outside of ourselves for love, hoping to find somebody who can overturn this judgment of ourselves. 

"Loneliness is guilt painfully indulging in self-pity"
—–  ℘  —–
So now that we have an idea (the shortest version), about when we are and when we are not experiencing Self-love and the difference between Loneliness and Solitude, let's dive a little deeper.
Before we go any further, I should say that I believe self-love is the only way to free our spirits from the miseries we subject ourselves to.
The practice of loving ourselves even if here and there is seeking to respect the essence of our being by living in harmony; With a healthy body, wise mind, and free spirit.
Abundance is generated when we intentionally Redirect all traffic to its Love Source.
---
Source: University of Minnesota Earl E. Bakken Center for Spirituality & Healing
…the brain and peripheral nervous system, the endocrine and immune systems, and indeed, all the organs of our body and all the emotional responses we have, share a common chemical language and are constantly communicating with one another.                                                                                                                                    … our thoughts, feelings, beliefs, and attitudes can positively or negatively affect our biological functioning. In other words, our minds can affect how healthy our bodies are! On the other hand, what we do with our physical body (what we eat, how much we exercise…) can impact our mental state (again positively or negatively). This results in a complex interrelationship between our minds and bodies." by Dr. James Gordon (founder of the Center for Mind-Body Medicine)
 webpage:  https://www.takingcharge.csh.umn.edu/what-is-the-mind-body-connection
---
Turn your Thoughts into a Source of Love
(b

ody, mind & spirit

)
The physical, mental, and emotional interconnection is being learned  by us the hard way,
Love is a language that we all talk about or should and that does not mean language as we define it, "as the principal method of human communication, that consists of words used in a structured and conventional way"; I mean rather a language that transcends time and space, non-conventional, that we all know, talk and experience on an ongoing basis. As such, and from the "self" point of view, this is very useful to understand as I came to learn it the hard way myself.     
"Wake up to that Love. What is gone cannot return, what's about to come needs to be recognized"(From the Winner stands alone book by Paulo Coelho)
Often, we individually cut ties, discredit, ridicule, detour, or withdraw altogether from this form of communication and so here's how we sever self-love. Moreover, however, we deprive ourselves of healing and all sorts of divine things. We asphyxiate ourselves with the mind, ego-based thinking process. Only that, we all know at least a hand full of negative shit – that grows itself when we give wings to our imagination.
The law of perpetual transmutation of energy asserts that energy can neither be created nor destroyed. Still, it changes from one state to another. This means that the energy in the universe is always transmuting into and out of form.
Exploring our energy centers (called Chakras as I may have brought to light before) may well broaden anyone's horizon about the relationship and dynamic of body-mind-spirit on an energetic level. More on this in future posts. If you haven't already researched the topic, it is something I would encourage everyone to do.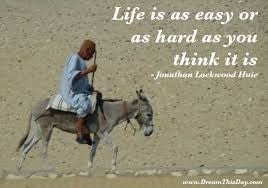 " We are just as brave in either direction we choose to go", the difference is in the experience that we create for ourselves, and others in the process"
*Resonance as per Wikipedia is the phenomenon of increased amplitude that occurs when the frequency of a periodically applied force is equal or close to the natural frequency of the system on which it acts...
When we radiate love, we create a resonance that attracts more of a kind. We get to interact with our outer world in the same manner – the world in turn as if a mirror, reflects what we project back to us. We get more of the same back because we attract more of alike as it resonates with our vibration.
The Love frequency that our traffic embeds, attracts our tribe.
Chase peace in turbulent times, to get more peace
Face your fears as opposed to justifying them and choose your battles as many aren't worth fighting for.
Relate to others with love. Using others as scapegoats is a disgrace to humanity.
What you give is what you get – Be generous, humble, and grateful before you ask for it in return.
Not doing to others what you would not like done to you is called self-care and self-respect.
You are your own ambassador; your worth begins from within and does not need anyone else to reassure it.
Acting amongst humans in resemblance of vultures, hyenas, and rats (although these are important) they are important for the eco-system, not necessarily for the human beings' experience with one another
I encourage anyone to change and replace old outdated views or beliefs that can no longer serve them.  Isn't it true that one can be physically incarcerated but spiritually and emotionally free? Often, we incarcerate ourselves all on our own – but still, blame others.
My burning desire for freedom to seek knowledge without boundaries from limitations, or narrow-minded and ignorant People, truth, authenticity, and love are the paths that lead me to serve others, and well I hope!? However, at least disillusioned by the masks that society wears.
"…allow yourself to become a different person than you are now than you were in the past and will be in the future…"
We are the exact person we believe ourselves to be, the question is, are you going to look at yourself in the rear-view mirror and expect to see a different you today?
The being you wish to be, the life you wish to live, and the potential you wish to have been yours, you have it, only your mind is your limitation.  Manifesting is projecting heartedly with pure intent and for the highest good of all anything and everything that we desire onto the universe unapologetically.
 Looking for reasons as to why it isn't working for you is to lose complete focus on what you want. It is quitting at the start when things get hard because others are already doing a good job! IT IS A USELESS lifestyle – just saying…
It is up to each one of us to funnel or redirect all our traffic to its source, all of it. Together we can channel and transmute anything less than great to be changed.  The energy in the universe is always transmuting into and out of form. This means that ultimately, we humans have the potential to create a less painful, experience, perhaps less self-destructive. Be yourself a Link to this vision start now, start Within. Only we can stop sabotaging ourselves… to live a life with meaning.
Life is a journey, not a destination, for you, for me, this is… for all of us.
Where there is a will there is a way
     Spiritual Bazar – Playlist for more on the Connection
Stay blessed, Stay put, in love, for love, with love & Sparkles for your amazingness!!